Premier Annastacia Palaszczuk has officially launched Turrell's artwork, 'Night Life,' on Friday evening, illuminating the eastern and southern façades of the gallery with a shifting pattern of vibrant light.
Queensland Art Gallery | Gallery of Modern Art (QAGOMA) Director Chris Saines said James Turrell had worked within the creative realms of light and space for more than half a century, realising immersive and large-scale artworks that played with viewers' perceptions.
"GOMA, a much-loved building, will be forever changed by this monumentally-scaled solid light work, a concept that realises a key aspect of the architects' original design and vision for the building, where audiences will experience a deeply immersive field of slowly changing colour," Mr Saines said.
As members of the gallery's exhibition design team, Brant and Angus from the PHAB office completed the architectural design, documentation, and project management of the supporting infrastructure within GOMA's facade.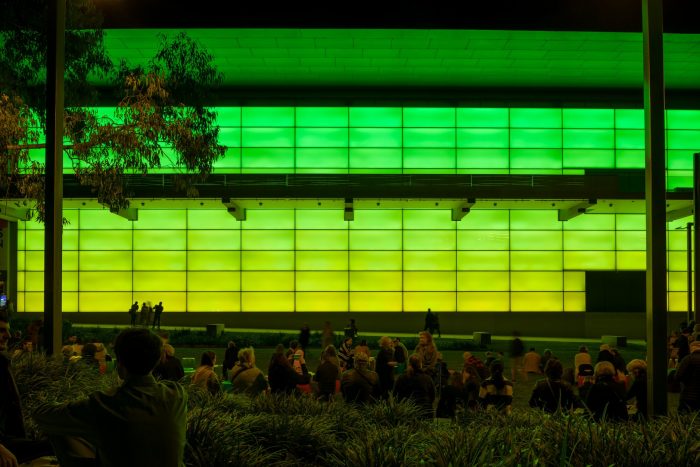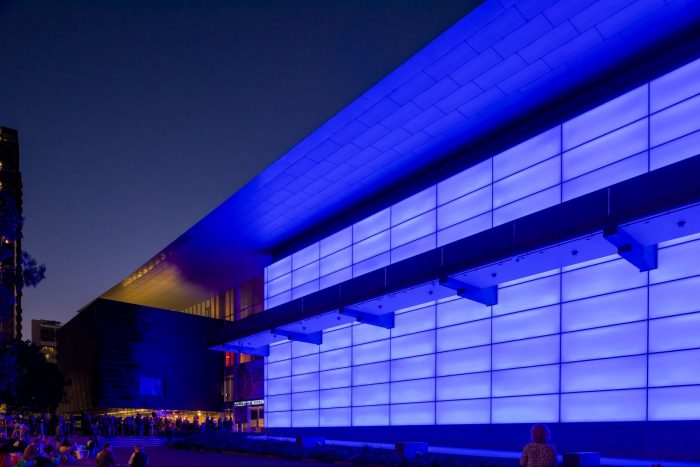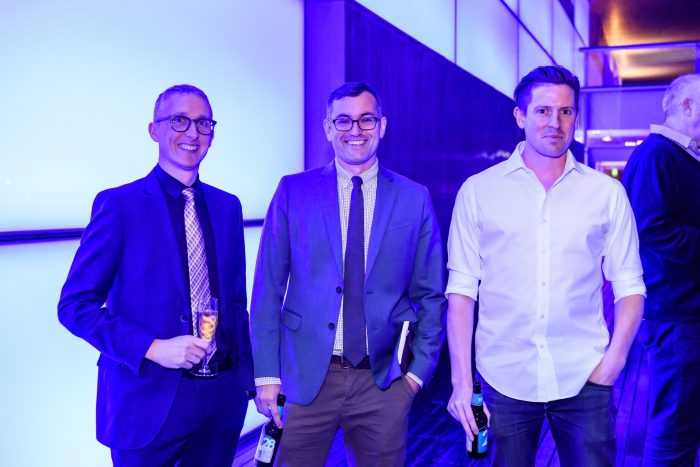 Brant Harris (PHAB Architects), Ryan Pike (RHMP), Marek von Bertouch (Aegres). Images courtesy of QAGOMA.