PHAB Architects is an award-winning design practice that specialises in new HOUSES and RENOVATIONS, INTERIORS, PUBLIC buildings, as well as adaptive re-use and HERITAGE projects. The work of the practice has been widely published, and has received a number of state and national level awards from the National Trust and the Australian Institute of Architects since being established in 2010 by Brant Harris and Ashley Paine.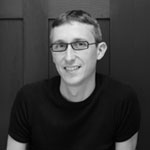 Brant Harris
Brant is a registered architect, and brings to the studio more than 20 years of practical experience in a wide range of project types, including housing, education and commercial buildings. He holds a particular interest in pre-1946 Queensland houses, and has undertaken research into ways to maintain and adapt these buildings using established heritage principles.
Brant holds a Bachelor of Built Environment from the Queensland University of Technology as well as a Bachelor of Architecture (Hons) from the University of Queensland. He is a full international member of Australia ICOMOS, and is currently completing post-graduate studies in Cultural Heritage at Deakin University.
CV: Brant Harris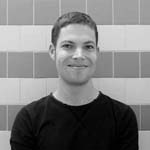 Ashley Paine
Ashley is an architect and academic, and maintains a broader design and research focus in the practice. He has extensive experience in design and masterplanning, and his work has been recognised with national awards for public buildings, interiors and small projects. He teaches regularly and has published a number of essays and journal articles on architectural history.
He holds a Bachelor of Architecture (Hons. I) and a Master of Arts (Visual Arts – Research) from the Queensland University of Technology (QUT), as well as a PhD in architecture from the University of Queensland (UQ). He is currently a senior lecturer at the School of Architecture, University of Queensland.
CV: Ashley Paine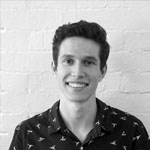 Angus Godwin
Angus holds a Bachelor of Design (Honours) in Architectural Studies from QUT. He joins PHAB after gaining practical experience with several architecture firms in Brisbane, and participation in the Australian Institute of Architect's SONA Mentor Program.
Angus has skills across a variety of 3D modelling and documentation software platforms, as well as having a practical working knowledge of materials, products and construction technology. He has a keen interest in the environment and community-focused projects. His passion for achieving sustainability through responsible design has been recognised by receiving QUT's 2016 Jim Woolley Design for the Environment Award.
CV: Angus Godwin